WhatsApp Business API (Application Program Interface) is an interface that allows businesses and business people using Whatsapp to receive and answer unlimited WhatsApp messages. It is an interface that links up different systems. The WhatsApp Business API is also called WhatsApp Enterprise. It was created by Facebook, now called Meta, in 2018.
The WhatsApp Business API was introduced to provide businesses that are large or even medium with a solution for scaling their customer engagement via WhatsApp and increasing their reach.
In 2017-18 people had shifted from emails and started using personal Whatsapp for formal communications of their business as well. Whatsapp was the primary source for people to communicate. Then, later Meta decided to launch Whatsapp for business.
Since the launch of Whatsapp Business, it has been the sole source for communication with customers. A CRM (Customer Relationship Management) is also needed for good engagement and communication with customers.
WhatsApp API can be used by anyone whose business has been approved by Meta. There are some business terms and conditions that need to be followed before applying for the Whatsapp API.
There are two factors that shall be kept in mind while applying for Whatsapp API:
1. Business Size
Medium and large-sized businesses are approved by WhatsApp easily.
2. Industry
For small businesses, Whatsapp allows free services and features like sending instant messages (non-interactive messages).
Why you should go for WhatsApp Business API
1. Instant responses
With WhatsApp API, businesses can send an automatic reply to their customers. The responses shall be quick, and they keep the customer engaged. Businesses can set up warm welcome messages, messages to why a delayed response, and more, which help in maintaining good communication that will help the customer.
These features of WhatsApp auto-reply and WhatsApp notifications can help customers even during off-hours or public holidays.
2. Answer FAQs
Customers always feel satisfied when their queries are answered whenever they want. This can be fulfilled through automated replies. The frequently asked questions by the customers can be answered through instant replies.
Since WhatsApp replies are answered automatically then, it can only be possible when the customer asks questions about the keywords that you have generated in your WhatsApp queries. For example, keywords such as price, charge, rate, etc. can all generate the same response, which will be related to the pricing of the product.
3. Schedule appointments
Scheduling appointments which was a deal, and taking calls bookings can now be made through business WhatsApp. The WhatsApp API gets linked with your calendar. Whatsapp API can generate and automate scheduling appointments without any phone calls or email pressure.
4. Send payment reminders
For the most part, in an industry or business finances. The Whatsapp API can help in reminding customers to pay the dues which they have forgotten or have not paid. This can also be done through messages and is very helpful.
You can send notifications with WhatsApp API under the alerts category to remind the customer of the same. After the launch of With WhatsApp payments, customers can now even clear their dues over WhatsApp only.
5. Collect documents
Earlier, the documents used to be collected by being present there physically, now no one wanted to go, and these verifications were done, hence with WhatsApp, you can do these things from home.
6. Provide post-sale support
You can Provide post-sale support to the customers. When the customer places the order, businesses can start their support immediately over the channel.
From sending a product's shipment and delivery updates to solving complex customer queries, all can be done on WhatsApp. If businesses automate the chatbot with 100% accuracy and test it, the customers will appreciate that.
7. Powerful and secure conversations
With an end-to-end encryption feature, WhatsApp proves to be the safest platform for customer interactions. WhatsApp is GDPR compliant, which implies that businesses cannot send messages on their own.
Customers will first need to permit them or begin a conversation with the company and only then is it possible to send messages to the business. Due to the encryption, the customers are free to talk, and this makes very communication with the customer very friendly.
The Top 10 WhatsApp Business API Providers in India with Their Pros and Cons are as follows:
1. Interakt
Interakt helps you to share personalized and timely alerts so that you can inform customers about new offers for your products.
These communications can yield a lot of conversions and when it did with WhatsApp which is one of the most commonly and widely used communication apps can create a massive impact.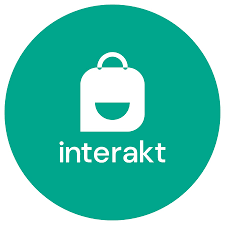 Features of Interakt WhatsApp Business API provider:
Interakt offers the following features
Send product catalogs to customers on WhatsApp as part of campaigns & auto-replies
Include up to 30 products along with images, descriptions, prices, and more in a single WhatsApp message
Facilitate the entire order placement & fulfillment process on WhatsApp itself
Engage with your customers at every stage of their buying journey, with our powerful notifications engine:
Trigger automatic WhatsApp messages when your customer takes an action (or doesn't!)
Use rich media templates (images, videos, PDFs) with interactive elements like CTA / Quick Reply Buttons
Reach out to your customers with relevant communication to build recall and boost sales
Setup one-time or recurring campaigns
Build campaign audiences based on customer attributes & events
Elevate campaign performance with rich media (images, videos, PDFs, etc.) and interactive message templates like CTAs & Quick Reply buttons
Send Non-transactional messages (discounts & offers, back-in-stock alerts, & more)
Monitor campaign performance stats like no. of messages Sent, Delivered, Read & Replied to!
Collaborate with unlimited teammates (agents) to provide superior customer support using a single WhatsApp Business Number
Reply instantly with quick replies & pre-configured templates
Enable team collaboration with conversation labels & private notes
Manage customer expectations with Welcome messages, OOO messages, and delayed response messages
Track response & resolution times of agents
Recover lost sales with automated reminders for abandoned carts on WhatsApp.
Timely nudges to continue checkouts can work wonders to bring back customers to your store. These small but important measures will ensure consistent growth in e-commerce revenues.
2. Bussinessonbot
Bussinessonbot will help you to decrease your resolution time and helps you to boost up your sales by acquiring new customers and scaling WhatsApp users with vernacular support.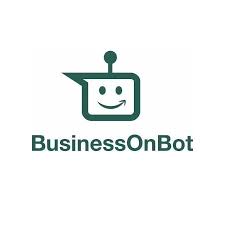 You can also analyze and track traffic via dashboards and analytics. You can also plan personalized messages using WhatsApp templates. Include their names, some of the specifications they need in the products they are purchasing, and assurances to meet their needs. Most customers prefer companies that offer shopping experiences tailored to meet their demands.
WhatsApp is an avenue you can use to apply your customer retention strategies. Businesses can take advantage of its features to improve customer engagement and retention.
3. Twilio
Twilio is a WhatsApp Business API service provider and is more customizable than the others that are still going. A technical mindset is needed to make Twilio's capabilities rich.
Twillio offers a Flex Cloud platform to businesses that give them the capability of combining many services like voice and SMS for an engaging customer service experience and support. Twilio is a customizable WhatsApp Business API provider. Businesses can add or remove features according to the demands and usage of their customers. Twilio provides unrivaled scale and connectivity.
The Twilio pricing range is relatively low according to the others and for a start. The Twilio range for WhatsApp Business API is –
Conversation rate (per 24 hours) – $0.0088
Twilio per message rate – $0.005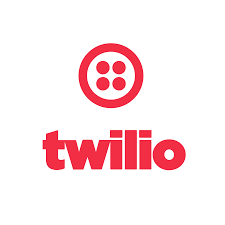 Features of Twilio WhatsApp Business API provider:
Transactional messaging– Twilio helps send transactional WhatsApp messages with an API for alerts and notifications, promotions, and marketing messages.
Personalized communications – One can have personal chats with the customer. Personalized communications across WhatsApp and any other channel through Twilio.
Account verification – Twilio helps in the verification of your account with Twilio Verify. Twilio fights fraud and builds customer trust by verifying users over WhatsApp, SMS, voice, email, push, and OTPs.
4. WATI
WATI is a communication platform built on WhatsApp APIs. Compared to Twilio, WATI is strictly a WhatsApp tool and is suited for businesses of all sizes. WATI has plans that serve all types of business segments, and WhatsApp is the preferred channel for communicating with customers.
WATI also lures its customers by providing free use for once to let the businesses check if the WhatsApp Business API serves the customers well.
WATI offers a shared inbox tool for customer support. Automating messages is enabled on WATI through a chatbot, i.e., a chat robot.
Features of WATI WhatsApp Business API provider:
1. Shared Team Inbox
2. Broadcast & Bulk Messages
3. Custom Notifications
4. Developer Friendly
5. Native Integrations
6. No Code Chatbot
The WATI pricing is:
Standard – ₹2,900/ Month
Services available for the Standard plan :
– Basic chatbot (static) builder
– Multi-Agent support dashboard & analytics
– WhatsApp broadcast & message scheduler
– Free 1,000 conversations per month
– Free login for 5 agents (extra agent- ₹2250 ₹1500/month)
– Integrations – Zoho, HubSpot, Zapier, Woocommerce, Shopify, APIs & up to 2 webhooks
Professional – ₹5,800/ Month
Services available for the Professional plan:
– Advanced chatbot (dynamic) builder
– Google Sheets integration for chat automation
– Multi-Agent support dashboard & analytics
– WhatsApp broadcast & message scheduler
– Free 1,000 conversations per month
– Free login for 5 agents (extra agent- ₹2250 ₹1500/month)
– Integrations – Zoho, HubSpot, Zapier, Woocommerce, Shopify, APIs & up to 10 webhooks
But you still have to purchase an additional CRM tool if using WATI.
5. Zoko
Zoko provides a hub for all your Business WhatsApp communications. Zoko helps in Sales, Marketing, and Customer Support from a single WhatsApp number. Zoko has a Team Inbox with multiple agents, the capability to send broadcast messages, and personalized rich content messages to its customers. Zoko has a Basic Chatbot that helps customers with messages such as 'Busy' or 'Away.'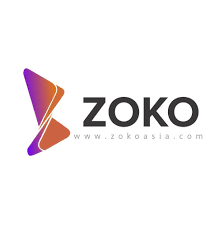 Features of Zoko as a WhatsApp Business API provider:
1. Multiple Agents on 1 number – Zoko helps in Engaging these customers to get their attention and move them along on 1 number.
2. Take Orders on WhatsApp – Zoko's market-leading WhatsApp sales tool helps you scale your WhatsApp number and generate more revenue by taking orders on Whatsapp.
3. Broadcast Messages- Zoko helps personalized conversations with customers at scale – so you can engage, qualify, and convert them in real-time, day or night.
The Zoko pricing is:
STARTER – $ 34.99 /month + $ 0.015 per Conversation
TEAM- $ 54.99 per month + $ 0.010 per Conversation
PRO – $ 109.99 per month + $ 0.006 per Conversation
BUSINESS
$ 219.99 per month + $ 0.003 per Conversation*
6. BotSpace
Botspace is a WhatsApp Business API provider that provides automated notifications, delivers first-class support, and drives more sales. BotSpace also provides hybrid chatbot solutions on Whatsapp. BotSpace can quickly do end-to-end chat solutions and has pre-designed conversational templates which can be used.
From Botspace, you can also connect your existing customer care platforms to Whatsapp, thus turning Bot Space into an extensible, enterprise-wide solution.
Features of Botspace as a WhatsApp Business API provider:
1. Affordable pricing: Only Zoko in the list if we compare the price. But, BotSpace outperforms Zoko
2. World-Class Support
3. Great User Interface: Sophisticated interface; intuitive, ease of use, comfortable navigational and input controls
4. Sophisticated ChatBot: The BotSpace chat system goes much beyond the perfunctory workflow of automated messages of 'Hello,' 'Busy,' or 'Away.'
The BotSpace pricing is:
Startup – $49 / month (1000 conversations included)
Enterprise – Custom Discounted Rates available on conversation
7. Callbell
Callbell is a WhatsApp API service provider that is a comprehensive web-based chat solution for businesses and to communicate with customers.
Callbell enables businesses to communicate across multiple communication channels, such as Facebook Messenger, Instagram, Telegram, and WhatsApp. Callbell helps businesses to talk to their customers wherever they are.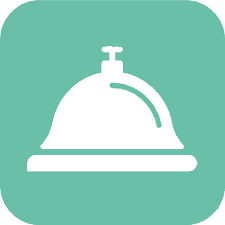 Features of Callbell as a WhatsApp Business API provider:
1. Centralizes and automates messaging channels – Support for customers on WhatsApp through a single integrated and multi-agent solution.
2. Each chat is assigned to the appropriate department – Callbell helps you to divide your team into teams according to the specific work. It helps the customer more often and appropriately.
3. Analyze statistics- Callbell helps you to analyze statistics of your growth and keeps control over the communications between businesses and their customers.
The Callbell pricing is:
Chat management – 14€ per user / per month (Manage the chats of your messaging channels)
Chat management Plus – 18€ per user / per month (For companies of all sizes)
8. Yellow.ai
Yellow.ai is an enterprise-grade Conversational AI Platform.Yellow.ai lets dynamic AI Agents automate every interaction of yours with the customers and employees to deliver actionable outcomes at a lower cost. Yellow.ai is a top-rated Conversational AI platform.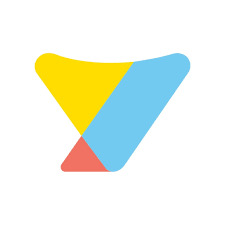 Features of Yellow.ai as a WhatsApp Business API provider:
1. Streamline Customer Support
2. Boost Customer Engagement
3. Drives in commerce
4. Helps Increase revenue and conversions
5. Enhance business strategy by providing data insights
Yellow.ai provides both text and voice conversations with the customers, which in turn becomes the most happening part for businesses.
9. Gupshup.io
Gupshup.io is a Leading Conversational Messaging Platform for commerce, marketing, and support. It is WhatsApp API, the service provider.
Features of Gupshup.io as a WhatsApp Business API provider:
1. AI-powered Bot Platform
Gupshup.io is an AI-powered Bot Platform that interactive chatbots, deploy on any messaging channel, and helps customers.
2. Horizontal and Conversational Experiences
Gupshup helps you in making your marketing, commerce, and support workflows conversational with everyone.
3. Messaging API
Gupshup.io helps interact and transact with your customers with a Single API.
4. Gupshup is a Conversational AI
Gupshup Enables personalized experiences that help in easier conversing with your customers on their preferred messaging platforms personally.
The Gupshup.io pricing is:
1. For 200 session messages, the applicable deduction from the wallet will be :
(Gupshup fee + Whatsapp fee) * message count
i.e (0.0010 + 0.0000) * 200 = $0.20
2. For 200 template messages, the applicable deduction from the wallet will be :
(Gupshup fee + Whatsapp fee) * message count:
i.e (0.0010 + 0.0042) * 200 = $1.04
10. Verloop.io
Verloop.io is a Conversational AI for Customer Support providers. They're a more effective way to communicate. Chats, unlike emails and SMS, create a personal relationship. Customer happiness and the whole customer experience may be improved with chatbots for eCommerce.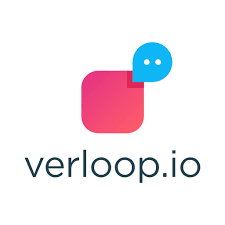 Features of Verloop.io as a WhatsApp Business API provider-
1. Create a Unified Customer Profile
Each customer wants that their choice should be checked on personally or created in a different way. Hence,Verloop.io provides conversational services which allow you to integrate with your CRM and provide a personalized customer experience. It provides services to Large Enterprises, Medium Businesses, and Small Businesses. Single customer profile to deal with every customer individually.
2. Leverage the Power of AI
Verloop.io's AI reasoner can understand customer questions in multiple languages, ask follow-up questions and effectively provide the right response 90% of the time using natural language.
Pricing is done on the basis of Conversational Intelligence, Channels, Agent Assist Dashboard, Reporting & Analytics, Integrated Platform, and Security. All these prices are adjusted in a conversation.
11. Karix
Karix is an API provider for mobile engagement and communications. It is also a WhatsApp Business API provider. The karix WhatsApp Business gives a solution for two-way communication between businesses and customers.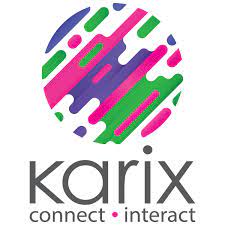 Features of Karix as a WhatsApp BusinessAPI provider-
1. Service Workflow – Karix Drives conversational chatbots to gather information.
2. Integration API – Karix helps integrate your live systems to cater to customer needs and demands.
3. Chat Interface- Karix provides live support to your customers instantly.
4. BPA Manager- Karix helps automate processes with zero code development.
5. NLP Manager- Support free-form conversations to interpret requests.
12. Morph.ai
Morph.ai is a WhatsApp BusinessAPI provider which allows businesses to create WhatsApp chatbots for their customers without having to deal with technical issues. Morph's main goal is to get all businesses on WhatsApp communication so that customers may benefit from the convenience and it is easy for them to deal with.
Features of Morph.ai WhatsApp BusinessAPI provider-
1. Speaks your language – Is language assisting and helps the customer in his own language.
2. Getting business on Whatsapp
The Morph's pricing is:
1. Supporter – $14 / month
2. Hero – $24 / month
3. Partner – $149 / month
FAQs about WhatsApp Business API
What is a 24-hour messaging window?
For customer-initiated conversations on Whatsapp, once a business or a company receives a message, WhatsApp opens a 24-hour messaging window for the business, during which the business can interact with its customers for free and for the whole time. If the business or the company does not respond to the customer within in24 hours, the 24-hour messaging window will be closed.
What are the top WhatsApp Business API providers?
The top WhatsApp Business API providers are – Twilio, Wati, Zoko, Botspace, Callbell, Yellow.ai, Gupshup.io, Verloop.io, Karix, and Morph.ai.
Why Yellow.ai?
Yellow.ai provides a unique feature using which an agent can reopen the chat window without any extra charges and also even after 24 hours if the last message was sent by the agent. Yellow.ai is an enterprise-grade Conversational AI Platform.Yellow.ai lets dynamic AI Agents automate every interaction of yours with the customers and employees to deliver actionable outcomes at a lower cost. Yellow.ai is a top-rated Conversational AI platform.
Is there any free trial provided by Yellow.ai for WhatsApp API?
Yellow.ai offers a free WhatsApp chatbot trial for three months for customers buying an annual plan. During these three months, Yellow.ai will not charge any money, but the business will only have to pay money to Whatsapp for its services.
What is the cost of WhatsApp API?
The range of costs of WhatsApp business API varies depending on the WhatsApp Business API providers. Also, the pricing depends very much on the size of the enterprise or business.
Can I change my WhatsApp account number after using it?
Yes, you can change your WhatsApp account number after using it. Meta business manager allows you to change your WhatsApp number and business display name at any point in time.
Are there fixed rates for the WhatsApp business API providers?
No, the rates of the WhatsApp Business API can be fluctuated according to the size of the enterprise or business. The amount can always be settled through conversations.