Starting a D2C business is not a very big deal but to market your brand, you need to use some tools. As there are many free google tools available on the Internet that can help you to make your brand visible but almost all of them are expensive.
It is always essential to check the website's performance with proper analytics. But this data will be available by using some tools.
Wondering, how to do it? How much do I have to invest for that?
The glory is that you don't have to invest a single penny. Yes, I am not kidding, with the help of some free Google tools, we can track the website's performance easily. Let us know about these tools –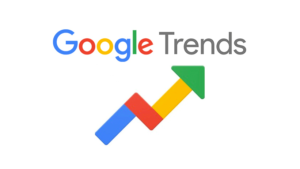 # Google Trends
Google Trends is a popular tool that will help to do some research on any niche or topic. It will show you the popularity of the search query on a scale of between 1 – 100. So we should always go with the highest number of searches in that particular region.
This is a very helpful tool that provides all information and an overview of any topic, which helps in planning further marketing activities accordingly.
Here, users are allowed to take a free subscription, which will help to notify your email when a new trend establishes. There is a huge competition in the market and that's why keeping ourselves updated is quite necessary. 
# Google Search Console
This is one of the most used Google tools that help to know which keywords are getting more impressions and clicks so that we can plan our strategies accordingly. Apart from that, it also gives the web vital report.
This tool is mainly used to keep optimizing all content on our website and it will help to get organic traffic. It is a multi-purpose tool that also provides information about a website's speed and performance. Users can easily know about the URLs having issues and if you want to get rid of all these things then you need to use this tool regularly for the optimum results.
# Google Alert
It is an important and easy-to-use tool that will help in letting you know what websites are talking about you. As we all are familiar with the word Social Listening where we get to know what people think about us and our brand. In the same way, this tool helps in knowing what websites are thinking about you.
You just need to add your competitor's name and can check what they are talking about. Yes, it is the perfect tool to track your competitor's performance and plan strategies accordingly.
# Google Analytics
Google Analytics is yet another popular tool that is used by almost all website owners. As it provides you the information about traffic, engagement, demographics, and many other things. The D2C owners can check the conversions by using the functionality of Enhanced E-commerce.
To analyze the overall marketing impact effectively, this tool also focuses on multi-funnel-assisted conversions. As it gives the complete analysis of the website without paying a single penny for that.
P.S : Watch the full video here-
# Google Data Studio
This is an amazing tool that will keep a proper eye on data warehousing and visualization. As this tool is not used by many people because it was launched just a few years ago.
It is an all-in-one tool that will help to provide other tools like Google Ads, Google Search Console, etc, and can create a new dashboard and report at your convenience. The data embedding can also be done with this tool on any web page you want.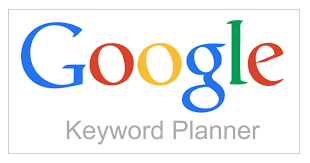 # Google Keywords Planner
Like Google Search Console, users can easily get to know from where the search queries are coming. The Google Keywords Planner will help to do organic content planning and running PPC ads.
Running Campaigns is always essential and with the help of this tool, you can easily know about the volume and CPC at your convenience. 
# Web.dev
Web. dev is another popular tool that will help to measure website speed and performance, especially on 3G internet connections. The measurement of a website's performance is mainly determined by using Google Lighthouse Engine.
It provides very crucial information so that the optimization of our website became convenient for us. So using this tool can be very beneficial to checking the overall performance of our website.
CONCLUSION
So these are the free Google Tools that will help you to power your D2C Brand Marketing. Many people are already using these tools and getting some amazing results as per their expectations. So it is worth trying these tools to get some effective results in Brand Marketing.